Record of Ragnarok
is a manga series that has gained its fair share of praise as well as scrutiny from its fans. The realm of mythology has perpetually captivated readers with its divine beings possessing extraordinary powers and engaging in epic battles with fellow gods and mortals. And in the time­less clash between gods and humans,
Record of Ragnarok
stands as a testament to this age-old conflict.
Written by Shinya Umemura, Takumi Fukui, and Ajichika, this manga series brings an incredible ensemble of deities and legendary figures from various mythologies to determine humanity's destiny. Among these divinities, Zeus reigns as the epitome of strength and power.
In this article, we will explore the enthralling world of Re­cord of Ragnarok and unveil why Zeus is hailed as the mightiest god in this exhilarating story.
Why Zeus is the strongest god in Record of Ragnarok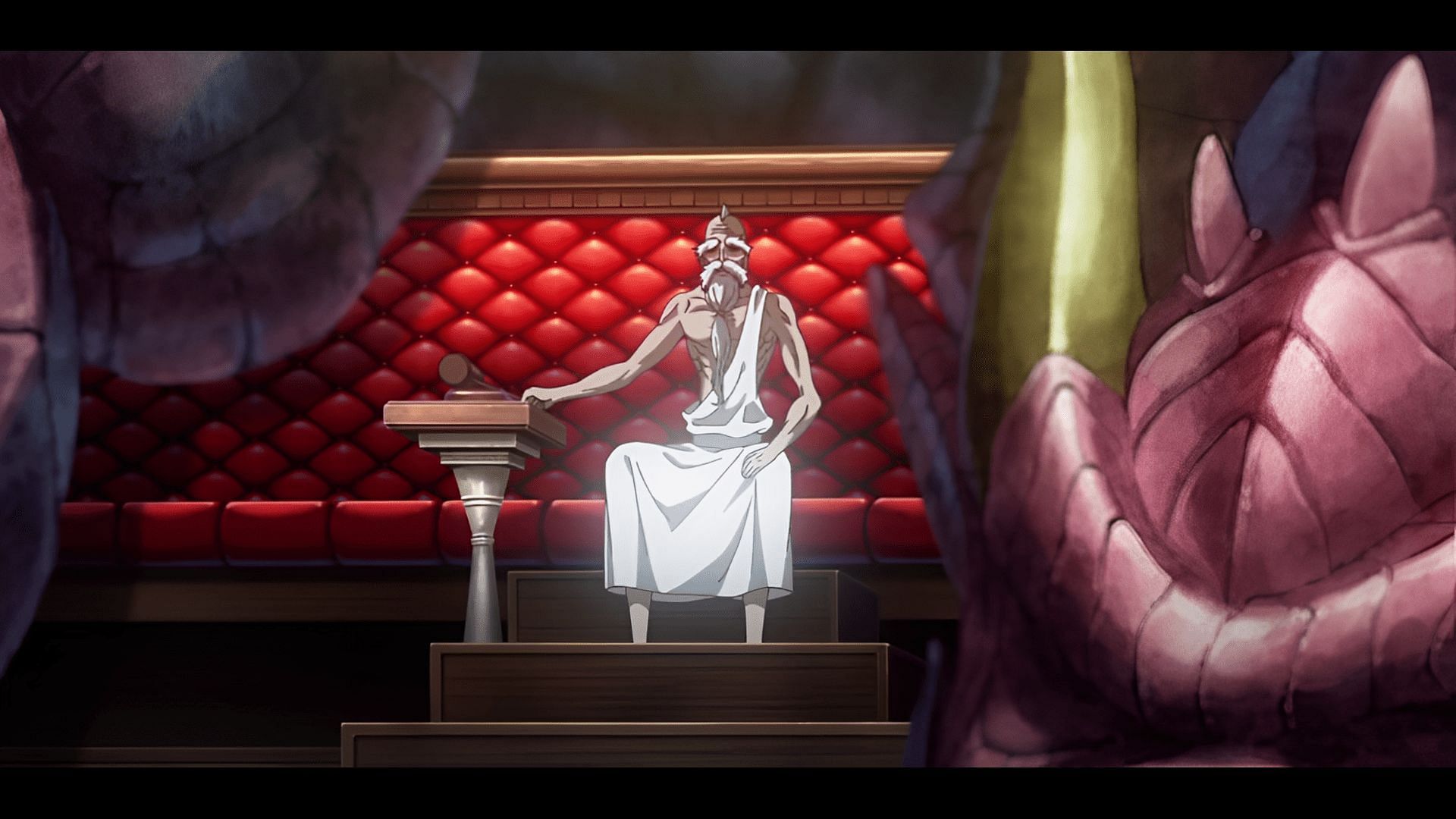 In Record of Ragnarok, all the gods from all faiths come together for a conference once every 1000 years. The conference is held to decide whether they should allow humanity to keep existing or just eradicate it and start everything over. The story starts when all the gods reach a unanimous decision to eradicate humanity, but one of the Valkyries steps up and provokes the gods into holding a tournament.
The tournament would be a typical Gods vs. Humanity fighting tournament, with the losing side getting decimated. Brunhilde, the Valkyrie, is successful in provoking the gods and ensuring the tournament. Numerous well-known gods like Odin, Shiva, Apollo, and Hades, along with numerous well-known humans like Adam, Tesla, and Jack the Ripper, make their appearances in the series.
In the initial battle between Thor and Lu Bu, humanity suffered a swift and decisive defeat. The second round was anticipated to be a showdown between Shiva, considered one of the supreme gods, and Adam, humanity's touted trump card. However, a surprising twist was revealed when Zeus stepped in to take on Adam instead. Despite Adam's impressive agility and skillful counters, he ultimately succumbed to Zeus's might.
Within the realm of "Record of Ragnarok," four supreme gods hold significant power: Shiva, Odin, Hades, and Zeus. Zeus's reputation as the strongest god has been subtly hinted at throughout the series. From the very beginning, where he was unveiled as the Chairman of the Council of Valhalla and presided over the conference, to various conversations among the gods, his unparalleled strength and status as the mightiest deity were subtly emphasized.
Zeus's status as the strongest is further hinted at in episode 6 when Shiva states that Zeus is supposed to be the last fighter from their side. Other than that, Zeus himself has an arsenal of powerful attacks, such as a near-lightspeed jab as well as a meteor jab that is able to even decimate normal gods. The sky and thunder god also has special footwork where he builds up momentum and kicks his opponents at near-light speed.
All of Zeus's techniques pale in comparison to his other technique, where he stops time and punches his opponents with all of his divine might. This, combined with his Adamas form, in which he compresses all of his muscles, gives him tremendous power, even by godly standards. In the Record of Ragnarok manga, it is stated that his blood has properties that grant immortality or instant death to humans based on their nature.
Final thoughts
Many gods have appeared and fought in Record of Ragnarok but none of their feats come close to those of Zeus. Zeus has been described as one of the oldest gods, even predating the Big Bang. His fists have destructive power capable of one-shotting normal gods, along with the Adamas form, which compresses all his muscles and puts all of his attacks to maximum output.
All of this, along with the fact that he is one of the supreme gods as well as one of the oldest gods, indicates that he possesses a great deal of wisdom and combat experience. His stopping fights between Hercules and Ares, who themselves are really powerful, is a feat that no other god has displayed.
But above all, his status as the strongest had already been confirmed, as he was supposed to be the last fighter from the god's side, proving that he is indeed the strongest god in Record of Ragnarok. Fans have been speculating that Odin could rival Zeus, but none of his feats have been displayed in the manga or the anime.
Stay tuned for more anime and manga news as 2023 progresses.